pageplanr — the fitness tracker for your layouts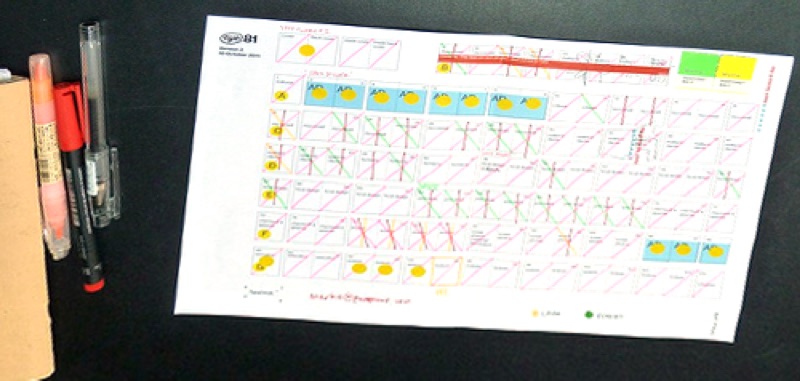 If this image looks familiar to you, then you are struggling with the same problems as most editors, graphic designers and publishers do: it's all about keeping an overview in a multi-page publication. What content is put on which page? What is the current status of the pages, where is material still missing? What is the visual rhythm of the pages?
With pageplanr, these manually created page plans, which are extremely cumbersome and difficult to change, are thankfully a thing of the past. Instead, with pageplanr you can easily create individual page plans that can be updated quickly and easily. And that's not all: The page plans can be edited and discussed in a team, with a schedule you manage the timing of the production and with the budget overview you also have the costs under control. And last but not least, pageplanr helps you to present your publication convincingly with attractive PDFs.
This way, you always have your publications completely under control with minimal effort and can be sure that you deliver the best possible result with pinpoint accuracy.
Three main areas
The handling of pageplanr is really simple and intuitive. This documentation is primarily intended to help you get a quick overview of the possibilities and functions.

You can access the three areas of pageplanr via the links in the top menu:
Dashboard
Gives you an overview of all active projects and tasks
Projects
Here you create and manage your projects
Account
Here you will find everything concerning your account: team, subscription, preferences, and your personal profile