Inspector
Besides the context menu, the inspector also offers the possibility to change data and settings for individual pages.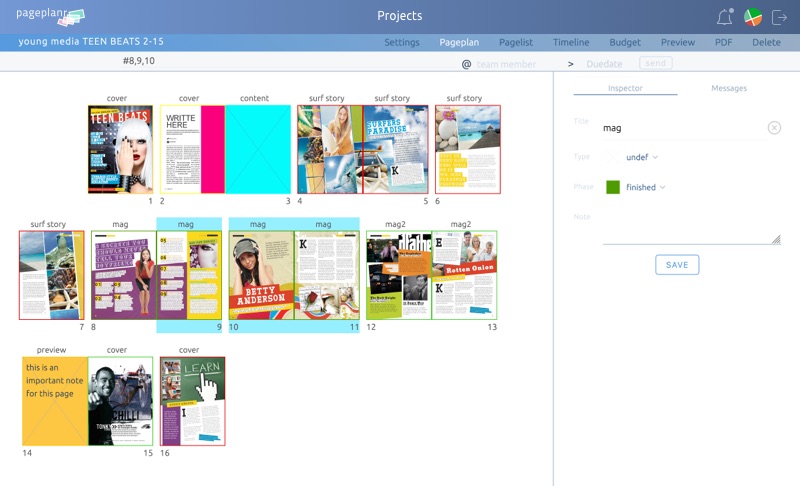 First select the pages you want to edit (more information on how to select pages can be found here). The information of the page that was clicked first when you selected it will automatically appear in the Inspector.
You can now edit the title, status, type and note of the selected pages. If you then click Save, the settings in the Inspector will be applied to all selected pages.
So you can also use the Inspector to apply the settings of one page to as many other pages as you like. This saves a lot of work, especially with newly inserted pages:
Let's say you want to extend the feature story by four pages in the magazine you are currently editing. Then you simply insert four pages in the appropriate place, then select one page of the feature story first, and then the four newly added pages. All you need to do now is click Save in the Inspector and the four new pages will have the same settings as the previous page of the feature story.
By the way, you will see a small cross to the right of the input field for the title. If you click on this cross, the title will be deleted.