Page list
The page list is an alternative representation of the page plan.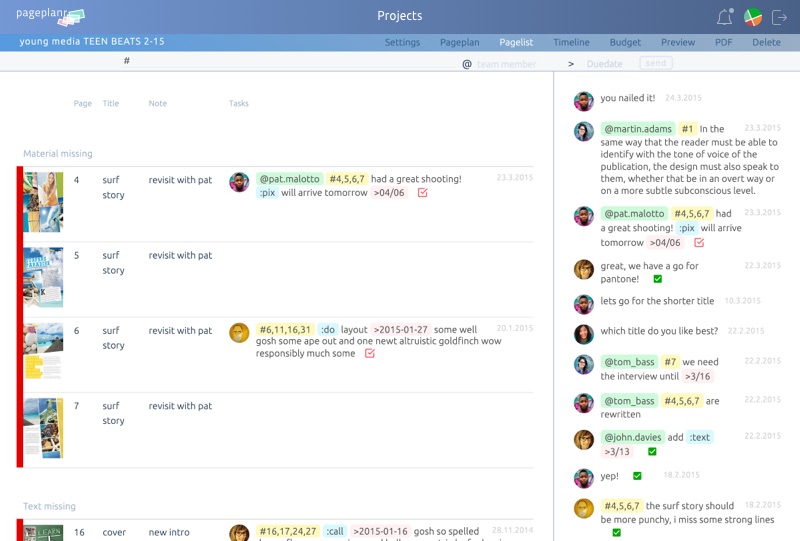 The page list displays all pages of the project grouped by status, in descending order of urgency. This means that the pages that are missing the most are displayed first, and the finished pages are at the bottom of the list.
In addition, comments from the chat, which are directly related to certain pages via a hashtag (e.g. "#6" is such a direct reference), are displayed at these same pages (more on the possibilities to extend chat comments with hashtags and other symbols here).
Independent of this, the complete chat history is also shown on the right.