Project settings
You already know most of the points you find in the project settings from creating new projects.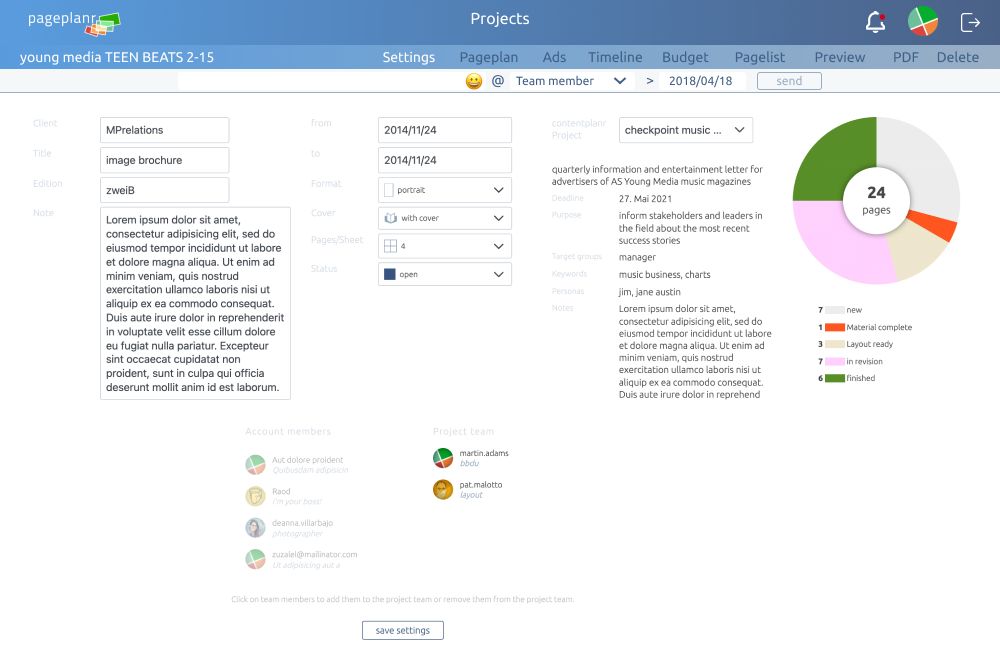 So here you can change the title and comment for your project, adjust the production period, set the format and print sheet size, and determine whether the project has an envelope.
As an additional setting, you can also define whether the project is still active or completed.
Below this you see a graphic that summarizes the current status of the project: This allows you to see at a glance how far production has progressed. How many and which status names there are for individual pages, and with which color they are displayed, can be defined in your account preferences.
And on the right you can change the composition of the project team as usual.