Account Team
Sie können in Ihrem Account beliebig viele Mitglieder haben. Aus dem Pool dieser Mitglieder können Sie dann für jedes Projekt ein individuelles Projektteam zusammenstellen. Alle Account-Mitglieder haben immer nur auf die Projekte Zugriff, bei denen sie im jeweiligen Projektteam sind.
Invite members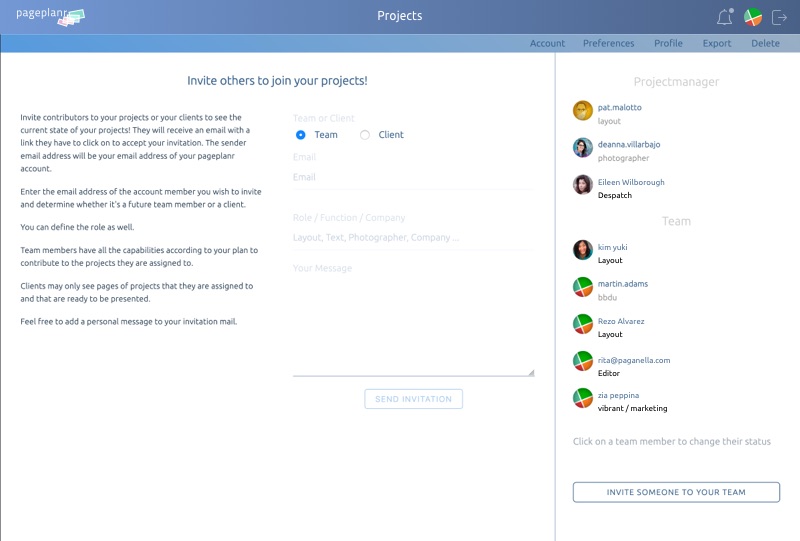 Enter the email address of the person in question and specify whether it is a team member or a customer. Also enter the role the person will play in your team. You can also add a personal message to your invitation.
Invited people will receive an email with a link that they must click to accept your invitation.
Edit members
Right click on one of your account members to edit their data. You can then change which role a member should play in your team and you can also resend the invitation email to the team member.